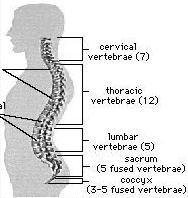 The spinal column is divided into five sections, each with a different number of bones, known as vertebrae and including the cranial joint.
The vertebrae serve as a "suit of armor" for the spinal column. Nerves, from the spine, project out to the body from the contoured spaces between the vertebrae.
When these spaces change in size due to misalignment of the involved vertebrae, a subluxation occurs. This means that the nerve is being pinched ( little or more ) and signals are not being conducted along that nerve as well they should be (or not at all ).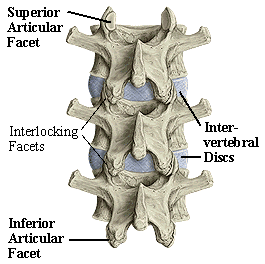 Every organ, muscle and tissue group is controlled by one or more of these nerve(s). This means that every aspect of your body's health is affected; the way we feel, the way we grow and grow older, even the way we learn (through the five senses of sight, smell, taste, touch & sound).
Hinder the nerves communication and the brain has less than 100% access to the body and the body has less ability to help itself to function normally and be healthy and/or heal.