A message from our chiropractor:
---
Chiropractic is a team approach to better health. I can adjust your bones for optimal position and strength. This frees your nervous system to run your body at it's absolute best. As you begin to enjoy the results and freedom of new movement and strength continue the plan we set out on and tell others about how they can enjoy relief and better health by restoring the integrity of their spine and nervous system safely and naturally ... with chiropractic health care.
This practice exists in order to support as many people as possible in achieving their optimal health, to educate them, so they may understand Health and it's relationship to Chiropractic and in turn educate and refer others.
Yours in health,
... Dr. Martin Roussel
---
At East Bay Chiropractic, we want to see everybody enjoying their lives to the fullest. This means helping the body to function at it's best, helping the mind to know what the body needs.
---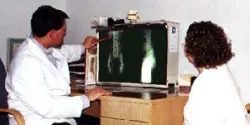 Consultations are always friendly and as informative as you like. There's no such thing as a bad question when it comes to your health.
---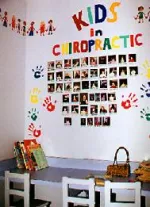 We are truly dedicated to family health and we try to make our office as friendly as possible to all ages. We believe in teaching true health care, not just hurt care - where the same injury occurs over and over again.

---